How to Stay Happy?
I spent a few days thinking about how to stay happy with what I do every day. Like any IT or design company my company experiences typical issues: talents acquisition, competition, overworking, etc. All of them make you feel tired, because you always fight with circumstances that fall down on your head again and again. You come home tired and have no time to say your beloved that you love her. I think at this moment you should stop and look around, try to evaluate everything, and eventually set right priorities in your life. 
We get dozens of enquires everyday from our prospects, our sales team including me are doing everything to quality these leads. We get new projects, execute them and this cycle repeats again. Every day is the same as previous one. How to get new feeling of joy within this routine? My answer is to change attitude!

All icons, interfaces, web pages you design or develop have to push your personal skills forward and ideally push the tech industry forward :) If you are an indie designer/developer, you have much more freedom to choose a project that you like the most. Don't try to make everyone happy, try to find the project that can make you happy and money will go then. Eventually you will get a very impressive portfolio of projects made with love and in return you will get more clients, more happiness and more money.

I would be happy to hear your suggestions regarding being happy :)


Follow @Pakhaliuk
Set of 100+ Free Icons
Great set of free icons designed by very talented designer Visual Idiot for your Desktop, MacOS or iOS projects.

Download it now!

Follow @Pakhaliuk
Our planet is so beautiful and unique! We are so lucky to live in this amazing place!
Enjoy your life, enjoy every day and every sec of this incredible reality!

The beautiful time-lapse sequences taken by the astronaunts onboard the International Space Station.
All footage has been color graded, denoised, deflickered, slowed down and stabilized by Bruce W. Berry Jr.

Thanks for watching!
Are Other Designers Earning More Than You? [Infographic]


Direct link

What are your thoughts guys?

Follow @Pakhaliuk

What's the best way to hire an iPhone UI designer?
A. WHERE TO GO TO REACH JOB CANDIDATES
Try searching their portfolio at:
http://behance.net
http://dribbble.com
Or contact directly:
http://kettlenyc.com
http://fueled.com
http://kerem.co
http://www.ramotion.com 😉
http://www.julienrenvoye.com
http://erichoffman.me
etc.

B. SUGGESTIONS FOR EVALUATING THEM
I'd recommend to do the following:
— Make sure that chosen designer/company has strong management skills to take care about your project (responsibility for deadlines, represent your interests in office etc.). The tech industry is full of designers and developers but good management is still king;

— Try to get some recommendations from their previous clients;

— Ask about working process. How it usually go?

— Establish emotional connection with design team. Schedule introduction Skype call and video demonstrations+retrospectives once a week;

— Make sure designer/company can meet you expectations. Put together some examples of potential competitors, interfaces you like, app icons you admire and show them what you expect to get.

C. ONE MORE THING
Once a designer is chosen:
1) Put $4k-$Nk (depends on complexity) of your budget aside
2) Contact one of the guys above
3) Get your gorgeous app user interface made.


Follow @Pakhaliuk
Qualities of Successful People
Greg Hoy posted some qualities of people who achieve the most success:


- They are humble. Their success doesn't consume them.

- They are on time. On time for work, on time for meetings, on time for the train. They hate wasting their own time, and as a byproduct, anyone else's.

- They always appreciate what they have. And as a result, they usually get more.

- They are universally respectful—to their friends, their boss, or to the person that makes their sandwich for lunch.

- They don't let work consume them.

- They make sacrifices for the benefit of others.

- They are patient.

- They put in the extra effort when it's needed, without any strings attached.

-They resolve issues or conflicts directly.

- They respectfully push back. It's easy to push back. To do so with respect takes skill.

- They trust their colleagues.

Follow @Pakhaliuk
How Wood Camera Became the #1 App


The guys at Bright Mango posted an article about how they marketed Wood Camera to the top of the App Store with a very limited budget using Instagram.

Enjoy!

Follow @Pakhaliuk
16 ways freelancers can stand out from the competition this year
1. Update your portfolio with only the best of your work, regardless of total project count.
2. Don't settle for mediocre results.
3. Be as human as possible with your clients.
4. Call/email your clients back immediately when they reach out.
5. Find other ways to win more clients than just lowering the price.
6. Take time to actually position yourself as an expert.
7. Get on top of your contracts. Make them easy to understand and simple to sign.
8. Respond to job postings immediately and professionally.
9. Offer top-notch customer service.
10. Find ways to make money without clients.
11. Be nice.
12. Make sure your business name is professional, easy to remember, and easy to spell.
13. Send invoices on time.
14. Go above and beyond the simple creative task at hand.
15. Make your client feel like you really care about their company and goals.
16. Offer the most up-to-date services available.





Written by Preston D Lee. Preston is the founder of GDB, a designer, programmer, marketer, and entrepreneur. 
6 Simple Tips To Design Great iOS App Website
I decided to write some simple tips on how to create effective website for your iPhone or iPad application. Great website is very important, it allows you to drive traffic, potential customers, and also it helps your app stand out from the crowd.
Here are some tips:

1. iOS app website has to be simple and easy to understand, in the same time it has to be visually appealing and it should focus user's attention on iOS device with screens or promotional video, no matter what you choose for your app.
2. Add a price and the AppStore link with official 'Available on the AppStore' badge from AppStore Marketing Guidelines. BTW, Apple updates this guidelines from time to time and I'd recommend you to ready it carefully. You can find some useful tips for your app's marketing communications. Someone said if you follow this rules Apple most likely to notice your app :)

3. What makes your app different from others? Write about this! If your app is a photo editor then show some examples of images created using the app.

4. Testimonials are very important. If your app has been reviewed by bloggers and media resources, then add a couple of sentences from the best reviews to your website.

5. Allow users to contact customer support. Create a form or give your customers an email to contact support team for questions and offers.

6. If your app is good enough people most likely to share it with their friends. Then help them and add social buttons for sharing and 'like/follow' buttons to app's Twitter and Facebook page.

Website is essential for any application, however it doesn't replace your entire app marketing strategy and the AppStore marketing.

Take a look at some examples of app websites that I like the most:

Fantastical


 

Clear




Aelios




1Password




Over





I would love to hear your tips and tricks for driving more download and creating buzz around app using website.

Feel free to comment the article and follow me on twitter: 
Modern Icon Design
I would like to highlight one very specific topic associated with modern icon design. Perhaps someone could guess what will be discussed there. I would like to share my thoughts, not as a designer, but as a man who runs iOS app design and development company.

Everyone knows that the AppStore grows rapidly, and each application needs an icon. These icons are designed by in-house designers, freelance designers or companies who are focused on iconography. And everything seems to be fine, but there is something that made me write this article…

Thanks for a terrific website called Dribbble, now designers can show all their mastery of digital art and make a large number of 'icons' that are essentially illustrations: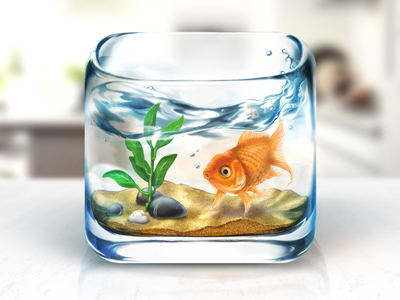 When it comes to game apps, everything looks good. Take a look at this great illustration below: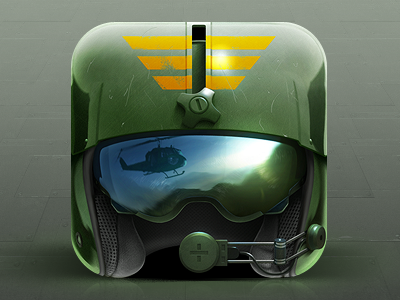 However it doesn't work for other apps. These icons must comply with all icon design rules. An icon should have understandable metaphor, exaggerated elements, all objects have to be recognizable at required size (e.g.114x114px for iPhone). Unfortunately, we see less and less of these 'true' icons now.

There are some reasons:

1. Modern client surfs Dribbble or other design portfolios and makes decision based on popular works. His criteria is a number of likes/appreciations etc. A lot of likes help to drive some downloads for your product while your shot is at 'Popular', however it doesn't mean a success on the AppStore. Dribbble 'Like' is just a subjective point of view from design community, this opinion may be completely different from views of a product audience.

2. Nowadays we see a lot of 3D designers who have skills in 3D modeling and visualization without having theoretical knowledge in icon design. They actively spread their very detailed icon renders sometimes without retouching them. I even will not say about complete drawing from scratch at Photoshop.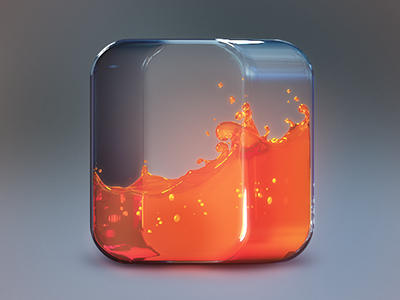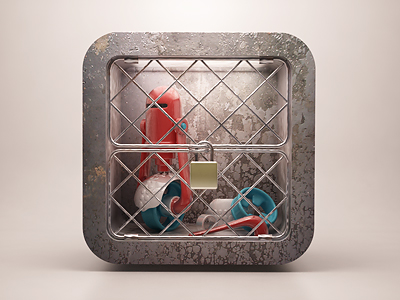 Then we got the following situation - designers with 2d skills don't know whether it is easy or difficult to achieve such results. So they start to imitate the style, because it drives a lot of 'likes', and thereby increase details of their icons. Ultimately, they move away from the notion of iconography.

3. Excessively high details is a way to justify a high price for icon design, it is my personal belief. Someone here may disagree with me, but I think this may be the cause. Agree, it is hard to explain to your client that you have spent only around 5 hours on a final rendering at Photoshop. So the reasonable client's question is: 'Why should I pay N-thousand dollars then?' :) No one cares about your deep analytical work on metaphor and hours of brainstorms. Actually an icon is a product logo, visual identity and it doesn't have to be complex. Any fool can make things complex, it takes a genius to make things simple, isn't it? :)

4. If app design market requires to incorporate the Panorama 'Borodino Battle' in 114px then designer do this because money has no smell :-D


 
Certainly, to be earned we all have to look for a compromise between customer expectations and quality final result but sometimes designer should have courage to say 'no'.

Because of these reasons I want to encourage designers and developers to ensure that they are still trying to penetrate into the essence of their work and took inspiration from the right sources. Eventually, an icon should be an icon and it should perform its task well. We have an excellent example of companies such as Apple and Square. Let them inspire you to do something very simple, but very memorable, something that will live for a long time, because simple things are beyond trends and time, they just work. Ask yourself if you want to leave something behind…

I want to present you some examples of what I would call the icons: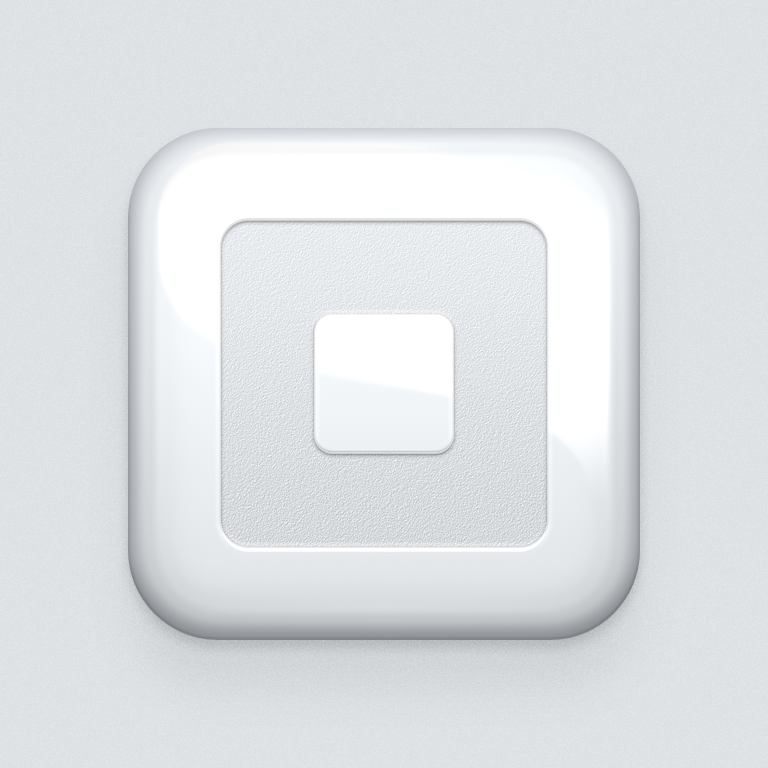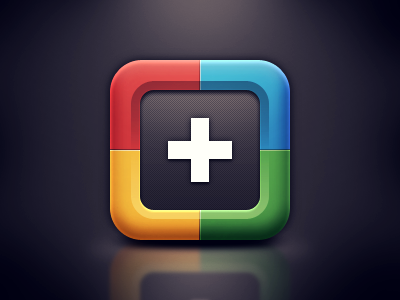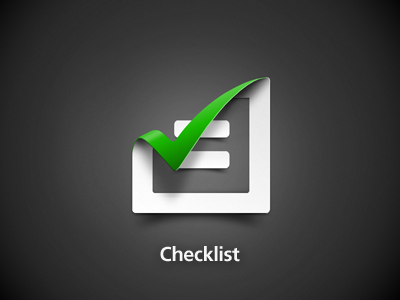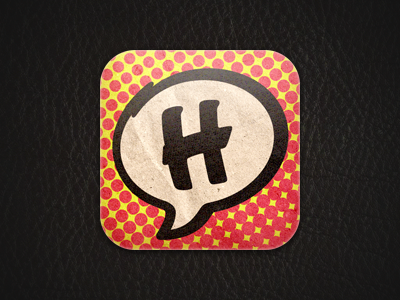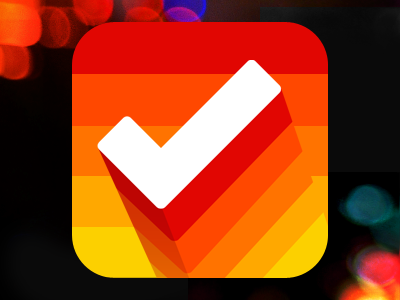 I look forward to see your comments!
Follow me on twitter to know more: 

Follow @Pakhaliuk